Liste des artistes
Cliquez sur le nom de l'artiste pour etre directement dirige vers son stand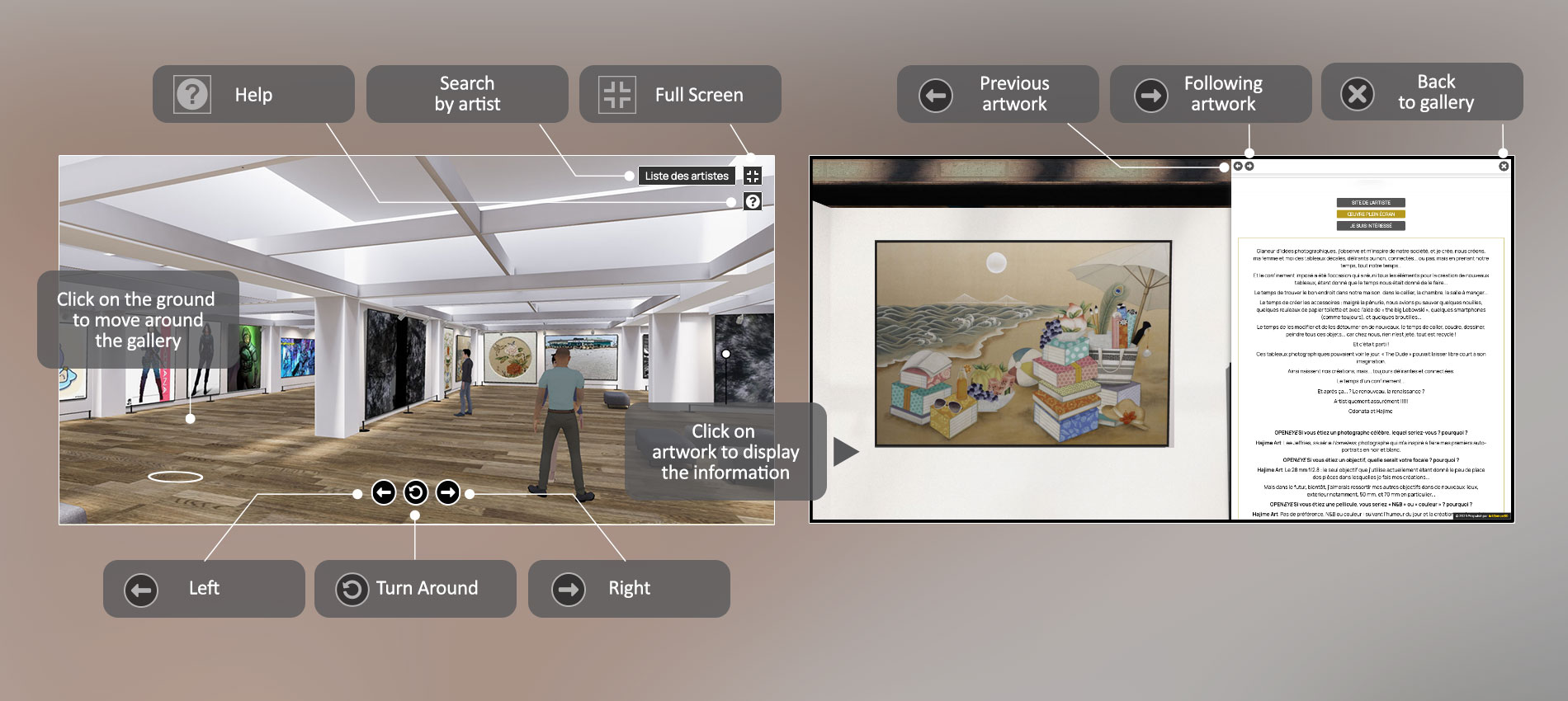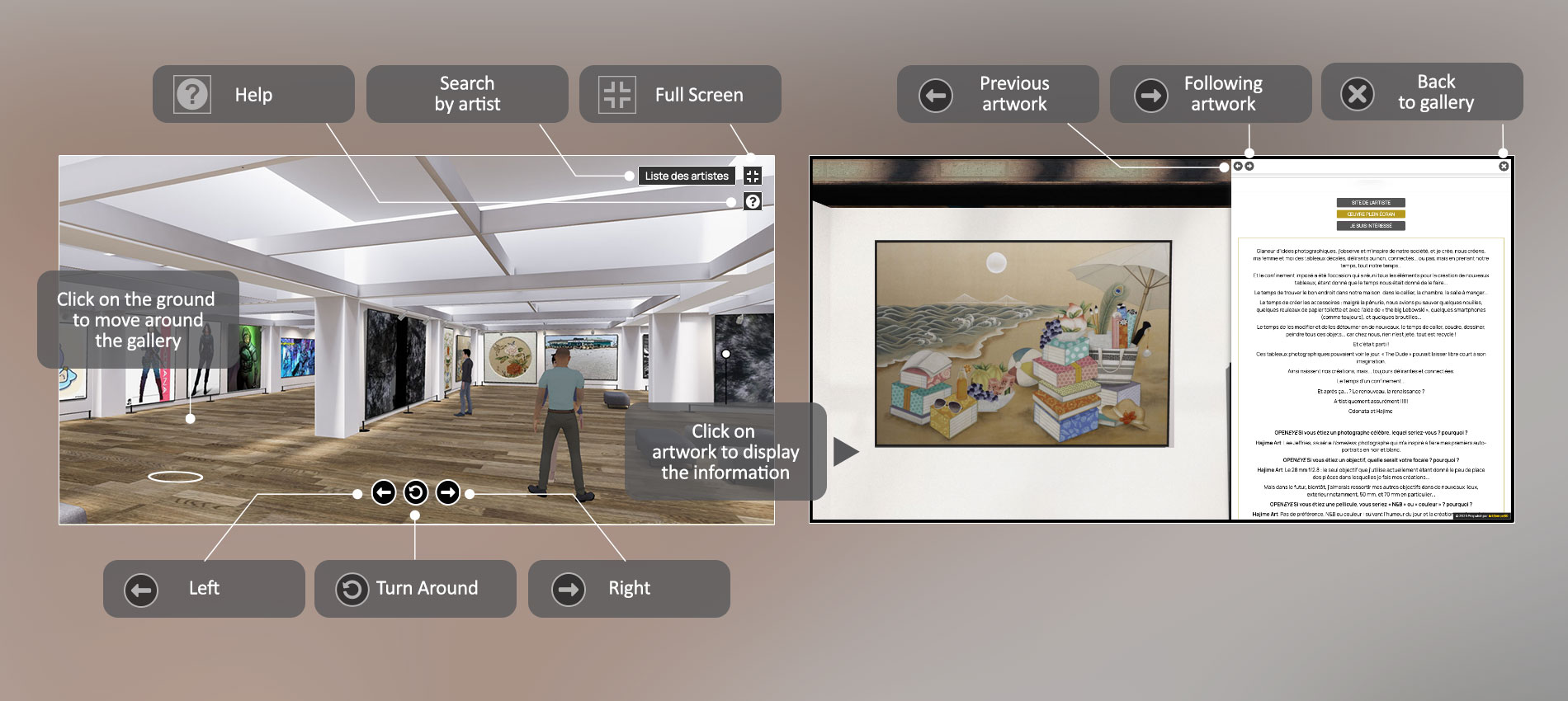 © 2022 Powered by ArtGence3D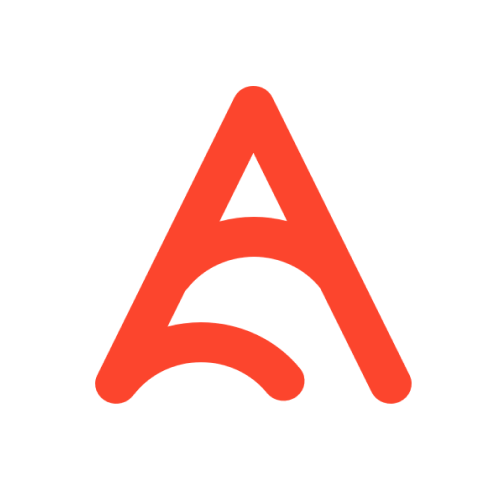 Alpha Quark 3D Gallery
Alpha Quark is a blockchain project which deals with intellectual property based NFT(Non-Fungible Token) and metaverse. Alpha Quark provides a new service where users can mint, promote, and trade valuable NFT items related to intellectual properties such as music copyright, music master right, webtoon copyright, movie copyright by liquidating the intellectual property asset class and generate a new market where users can easily have accesses to valuable digital asset. Alpha Quark will provide metaverse experience for users and marketplace service so that Alpha Quark token can be used as utility token.

Drag your finger to look left and right
(click anywhere on screen for next instruction)

Click on the floor to move
(click anywhere on screen for next instruction)
For an optimal experience on large screen,visit us also on your PC or Mac
(click anywhere on screen to start the experience!)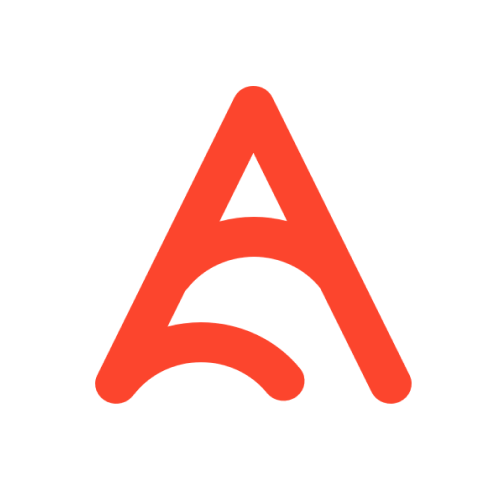 Please put your phone in lanscape mode to correctly view this site

As Apple locks out a large number of features, the use of the latest web technologies on the iPhone is greatly compromised, unlike all of the other manufacturers.Therefore, the website will not offer a suitable user experience. You will have to juggle the address bar and full screen mode will be prohibited.Google Chrome for iPhone, however, can limit this type of inconvenience.
I still want to continue with Safari
I download Chrome from the Apple Store, link below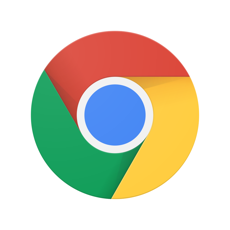 [contact-form-7 404 "Not Found"]